Pay-per-Click Advertising for Dentists
Real Time Marketing PPC Advertising for Growing Your Dental Practice
Pay-per-click (PPC) ads are one of the best ways to present your dentistry practice to potential patients who are looking for your services. When someone looks for local dentists in your area, Google presents them with ads of dental practices at the top of their search results. If you are one of them, there is a higher chance that they will click through to find your website. Real Time Marketing can help you get the most from your advertising budget.
An Overview of PPC Advertising for Dentists
PPC advertising is an excellent way to get leads who are searching for businesses like yours. When a person clicks on the ad, they are usually looking for dental services. If they like what they see when they click through to your website, it is more likely that they will contact you and schedule an appointment.
Google's purpose is to get searchers the answers they want as quickly as possible. They try to present ads and search results that are as close to what the person is looking for as possible. On Google Ads, those that are in the top ad position on the first page are 50% more likely to get click-throughs than ads that are lower on the page. The challenge for your dental practice is how to get the top position. Real Time Marketing has the experience to help you know what keywords to use and what kind of budget to allocate to your ad campaign.
Benefits of PPC Ads for Dentists
Google does not just hand out the top positive in the ads to the highest bidder. You have to match the person's search intent to be presented in the ads. For instance, if someone types "dentist near me," Google will present ads that have the most relevant search terms, and then it will consider the highest bidder. The bottom line is that Google emphasizes the quality of the search over other factors.
To be successful with your ad campaign, you need a team of search engine optimization and digital marketing experts who can help you gain a high position in the ad rank. The best part about the pay-per-click program is that you only pay when someone clicks through the link and visits your website. This means that you only pay for results, making this an efficient use of your advertising budget.
How Does the Program Work?
Real Time Marketing uses a system that helps us meet your goals, track progress, and provide you with long-term support for your plan. Here is what you can expect from our services:
Define your goals for the campaign and what you hope to achieve with it
Keyword research and research your competition to see what can be improved
Strategy planning to get you the result you want
Start placing ads and track their performance
Performance measurement and assessment so that any adjustment can be made
Continual performance measurement and improvement to help you keep your rank and grow your business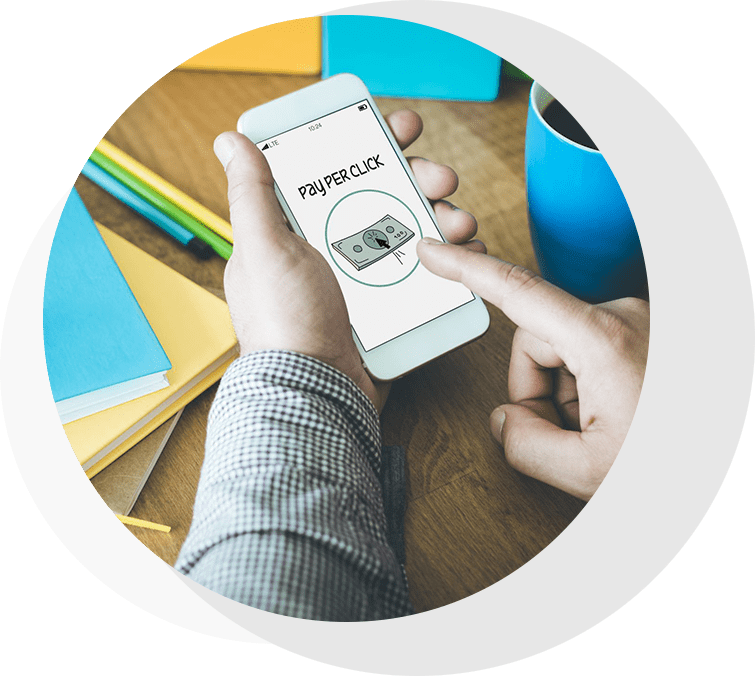 Real Time Marketing PPC services provide the following inclusions:
Monthly check-in meetings
What Your Dental Practice Can Expect
PPC advertising is an excellent way to get the most out of your advertising dollars for many small businesses. One of the reasons why it is so popular is that it has been proven to be effective.
Nearly 45% of all small businesses use some form of PPC advertising in their promotional strategies.

Among those who use it, almost 74% of all businesses consider it money well-spent.

With Google Ads, the average return is $2 for every $1 spent.

Research also says that small businesses spend 39% of their advertising expenses on PPC ad campaigns.
PPC ads continue to be a major portion of the advertising budget, and that is because it works. The most important factor is using strategies that will allow you to place above your competition. Maintaining your rank means continual monitoring and keeping up with what your competitors are doing. The best part is that Real Time Marketing takes care of all this and can advise you on how to adjust your budget in response to changes.
We also provide other marketing services and software for dentists...
Real Time Marketing Helps Dentists Grow with Targeted PPC Ads
The results are clear: businesses have greater confidence in the results they get from PPC ad campaigns. Real Time Marketing helps you get the most out of this feature to grow your dentistry practice. Contact us so we can get started helping you reach your clients with targeted ads.
Grow your business with your
easy-to-use, state-of-the-art
REAL TIME MARKETING toolbox!