Pay-per-Click Advertising for HVAC
PPC Advertising to Grow Your HVAC Business
As an HVAC contractor or business owner, you know that the key to getting clients is getting them to visit your website. Pay-per-Click (PPC) advertising brings your ads to customers that are already looking for services like yours in the local area. The key to a successful PPC campaign is to have a team of experts on your side that know how to target the right keywords and make the most of your ad campaign budget. Take a look at what Real Time Marketing PPC advertising can do for you.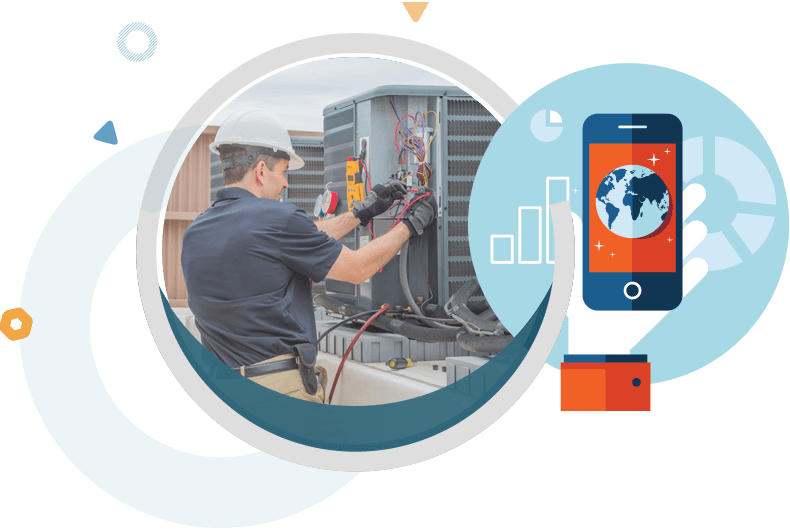 How Pay-per-Click Ads Help HVAC Businesses Grow
Pay-per-Click advertising is a program that has been around for a long time, and would you might be wondering if it is still an effective way to drive visitors to your website. Even though it has been around for quite some time, it is still an effective way to present ads to your target audience when they were already looking for the services you offer.
If someone is searching for HVAC services in your local area, it is more than likely that they have an immediate need. Perhaps they need a furnace repair or looking for a new, more efficient unit. The intent of their search is to find someone who can take care of their needs quickly. If you are the first ad they are presented, it makes it more likely that they will click through and at least visit your website.
Today, people looking for products and services want to find what they are looking for quickly. Google ads and ads on social media make this easy. Almost 62% of marketers in a recent survey said they planned to increase their ad campaign budget soon. This means they feel they are getting good value for their money.
You have plenty of choices when it comes to PPC advertising programs. Google is the most widely used and represents 63% of all paid advertising revenues. You can also find PPC programs on social media like Facebook, Instagram, Amazon, and YouTube. Each of them has subtle nuances, and having an expert on your side who knows how to navigate them can give you an advantage over your competition.
The main reason why marketers use PPC programs is for lead generation strategy and because they tend to have higher conversions than other forms of advertising. The reason for this is that the searcher was already looking for products or services featured in the ad. The difference between PPC programs and other free types of advertising like social media is that the person already had a purchase intention when they began the search.
Benefits of Real Time Marketing PPC Advertising Solutions
PPC advertising offers a good value for the money, but you have to know how to navigate it to get the most from your bid amount and budget. You have to know what type of ad does best on which platform. For instance, text ads are more likely to earn a click on Google's PPC program. Video ads are more likely to get a click on YouTube, and shopping ads or lists are more likely to earn a click-through on Amazon. Real Time Marketing knows how to earn more clicks on the most common platforms.
The purpose of Real Time Marketing PPC solutions is to help you get the most from your advertising budget. We know how to find the right keywords and how to use them so that your ad matches the search intent of someone looking for your local HVAC services. Real Time Marketing also keeps up with the ever-changing Google algorithm and adjusts your ad campaign for optimal performance.
Whether they need to have their ductwork cleaned, a major furnace repair, or need an installer, the goal of our program is to make sure that your ad is in the top add position on the first page of the search. Ads that are at the top of Google's ads are 50% more likely to earn a click-through than ads that rank lower on the page.
A growing number of click-throughs are coming from mobile users, and Real Time Marketing can make sure that your ads are optimized to reach mobile customers. That is why you need a team that knows how to navigate the world of PPC advertising to earn your HVAC business a top spot.
How Does the Program Work?
Real Time Marketing optimizes your ads, so they are responsive to your customers' needs when they need them the most. Our program uses a proven method that gets results. Here is what you can expect when you contact us for our PPC advertising services:
We meet with you to define your goals and objectives

We perform keyword and competition research

We plan the campaign strategy

We put the plan into action and test it

We conduct performance measurement and reporting

We provide long-term management and continual improvement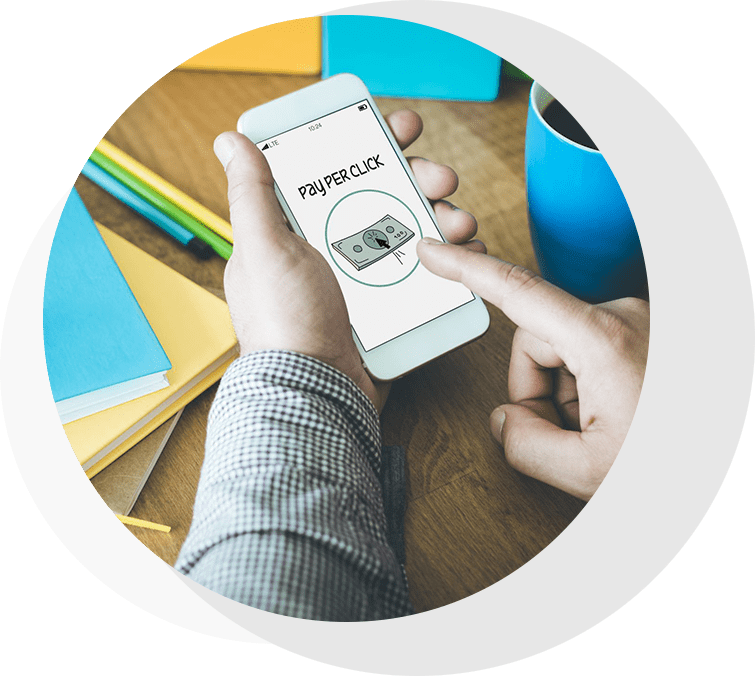 Here is what is included in our PPC services:
Monthly check-in meetings
What Results Can You Expect from PPC Advertising?
Research supports PPC advertising as a way to drive your HVAC business.
Almost 45% of small businesses use it in their advertising mix

About 74% of all businesses say they found it to be effective. Some reports indicate that for every dollar spent on Google ads, businesses get back $2 as a return.

Small businesses report that they dedicate about 39% of their advertising budgets to PPC.
We also provide other marketing services and software for hvac...
Real Time Marketing Is Your Trusted Expert for Your PPC Advertising
Many small businesses feel that PPC campaigns are well worth their time and effort, and that is why we offer solutions to help you gain an advantage through our knowledge and expertise. If you are ready to get started with your ad campaign, it is time to contact us so that your HVAC business can start experiencing the benefits.
Grow your business with your
easy-to-use, state-of-the-art
REAL TIME MARKETING toolbox!