Social Media Marketing for Trenchless Pipe and Sewer Repair Company
Effective Social Media Marketing Solutions for Trenchless Pipe and Sewer Repair Contractors
Social Media Marketing is a necessity for today's businesses looking to grow significantly. Your potential customers are using social media, and they are sharing their experiences and giving recommendations on the best local contractors in their area. If you are not on social media, then you are missing out on a large potential market for your trenchless pipe and sewer contracting service.
Real Time Marketing has experience with the trenchless pipe and sewer industry, which means that we know how to get the message across that your business is the best solution for a property owner's needs. Let's see how social media marketing can help you take your business to the next level right away.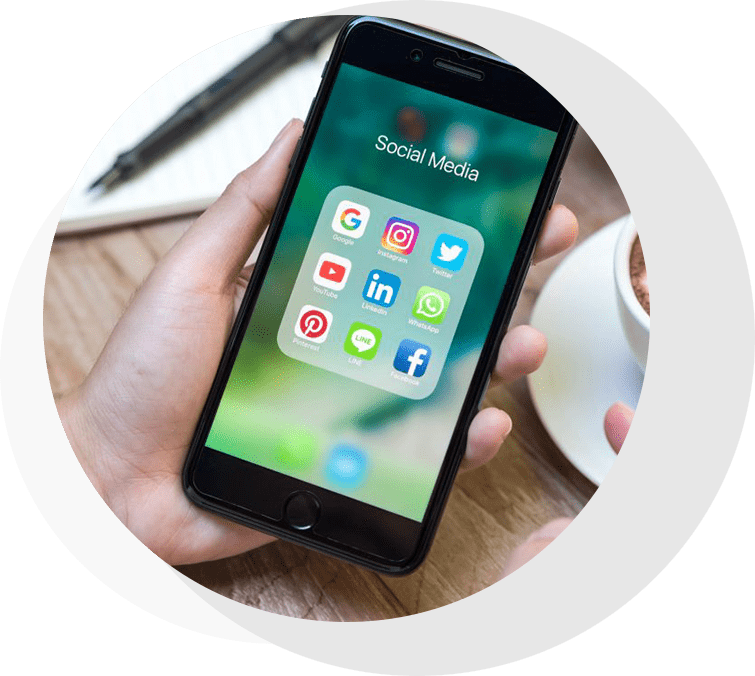 Real Time Marketing provides:
Social Media Marketing services for Trenchless Pipe and Sewer
Social Media Marketing for Trenchless Pipe and Sewer Repair Contractors?
For many in the trades, the idea of social media marketing might sound intimidating. Our firm is located in Bradenton, Florida, but we provide social media marketing solutions for clients all over the USA. We specialize in only certain service providers, which we know the business inside and out. That gives us a unique vantage point from which to provide social media posts and campaigns that inform and educate your clients about how you can provide solutions for their trenchless piping and service needs. We understand how trenchless services differ from standard sewer and drain techniques and can present your services in a way that drives sales.
Social Media Marketing Benefits
Today, having a website is not enough. You have to be able to drive traffic to your site for it to be an effective marketing tool. You can no longer rely on organic traffic to drive people to your website and help them find you. Social media marketing gives you a way to go where your potential clients are so that you can present your message to them in a way that will make them want to find out more about you.
Increase traffic to your website

Keep your audience up-to-date

Generate conversations around your brand, products, and services

Provide exceptional customer service

Build an audience for your promotions
Social Media Marketing Statistics
Here are a few facts that will help you gain a better understanding of how our social media marketing team can help your business grow.
Approximately 3.78 billion people use social media in the world.

This means that about 48% of the entire global population uses some form of social media.

Approximately 54% use social media to find new products and services like yours.

All age groups use social media - Up to 73% of that percentage belong in an age bracket that needs trenchless pipe and sewer services at some point.
How Real Time Marketing Works
Just getting out on social media networks and promoting your business without a strategy is not the best way to reach your goals. In fact, it could harm your business by sending the wrong message to your customers. That is why Real Time Marketing uses a proven strategy to develop a social media marketing plan that will help you reach your goals. Here is how the process works.
What Our Services Do for Your Trenchless Pipe and Sewer Business
We know that you have other things to do besides manage your social media channels. It is time-consuming, and our team is experienced and takes the hassle out of this job. Here is what our services involve.
Social Media Design

We design social media posts that are tailored to each platform and the message that you want to convey. The posts are meant to inform, educate, and let your customers know about any seasonal information or promotions.

Social Media Posting

The best part is that you do not have to worry about posting. We will make the posts on a set schedule, and you know that this will be one less thing you have to worry about.
Our team has over 40 social media marketing experts who are standing by ready to serve your needs. The management team has over 74 years of combined experience in creating social media campaigns that turn browsers into customers. We specialize in a limited number of business types, which means that we know the business, and we know how to reach your customers.
We also provide other marketing services and software for trenchless pipe and sewer repair...
Real Time Marketing is the leading team of social media marketing experts for trenchless pipe and sewer contractors. Be sure to contact us to get started on reaching your business goals this year.
Grow your business with your
easy-to-use, state-of-the-art
REAL TIME MARKETING toolbox!